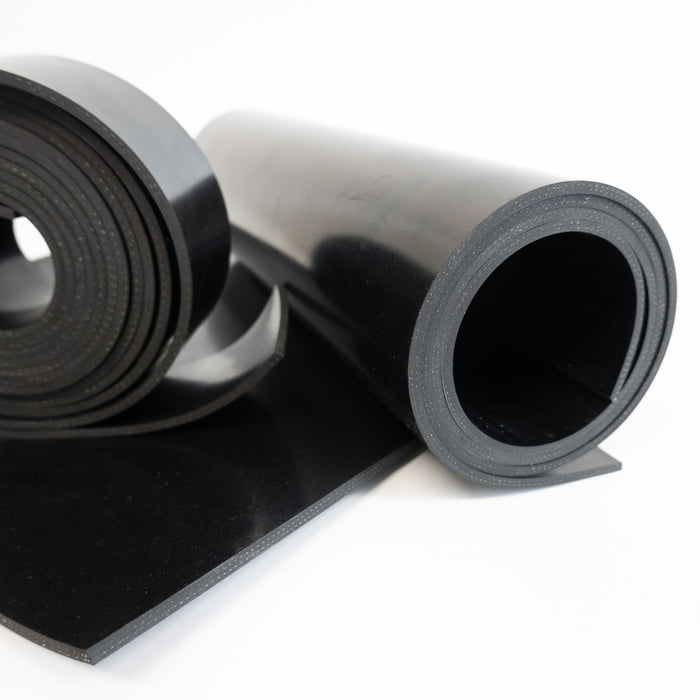 Neoprene Rubber | Fabric Reinforced
Typical Physical Properties:
Solid Rubber - This product is NOT sponge or foam
Durometer / Hardness   Shore A 60+/-5

Tensile Strength   700 PSI

Elongation   300%

Operating Temperature   -40 Deg. F. to +194 Deg. F.

Finish   Smooth Both Sides

Color   Black

Powder / Talc Free

One-ply of fabric reinforcement per every 1/16 .062" of thickness 
Typical Physical Properties are provided for your evaluation.  These typical properties are not designed to set specification requirements.  Rubber Sheet Warehouse believes that it's up to the end-user to determine if a specific material is suitable for an application.